My quick projects
Who wants a gift ?
A simple webapp that pick randomly who will get the next gift, very useful for christmas !

PhD Cifre cost
How much cost a PhD student in France for a company ? check it out now !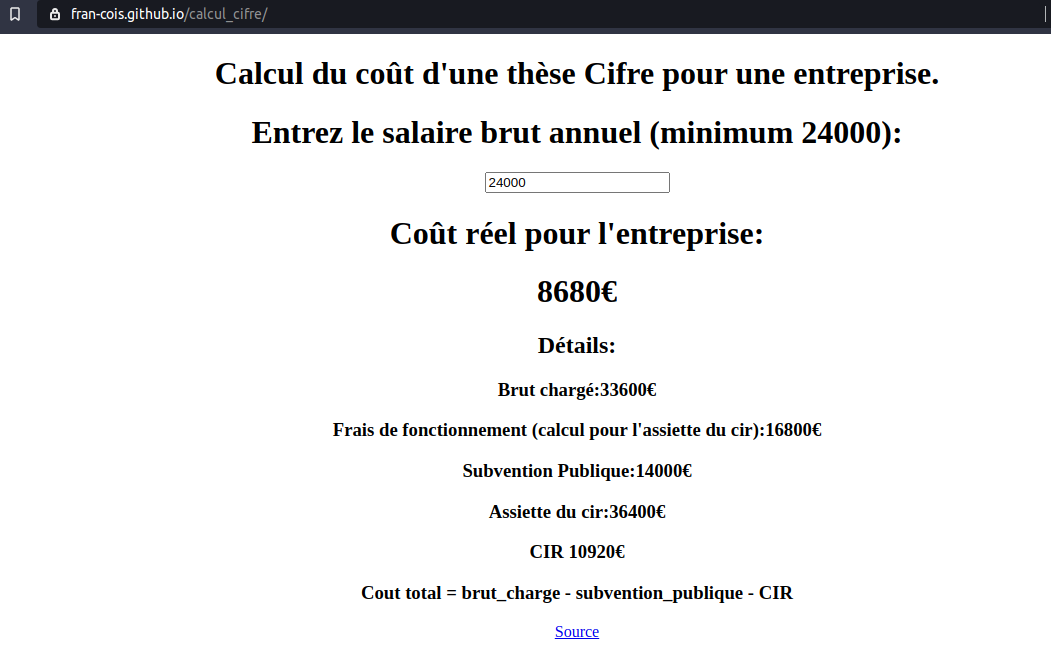 Explore Tgvmax
Explore how many trains you can get with the Tgvmax membership in France.

Companies and laboratories that I worked for